If you are going to take a hands-on smartphone in 2020, you are going to end up either with an Android or an iOS device. Thanks to Android Open Source Project AOSP, we have handful of great skins and UIs as well. Here, we are going to list the top four Operating Systems that run on one of your smartphones in 2020.
Apple's iOS
It must be of no surprise that iOS is the best operating system out there. Many android fans tend to disagree to this statement but there are reasons to it. iOS has had its long journey since 2007 to now, practically trying to fill every gap and voids they ever had. It may not be a stockpile of customization or an open hub to developers but it is the most optimized, stylish and secured operating system ever. What makes it stand out is its excellent security, performance and timely update- even a half decade old iOS device gets its upgrade and updates. Those who have used iOS tend to comment it being most addictive, fluid and satisfying experience.
iOS is a mobile operating system created and developed by Apple Inc. exclusively for its hardware. It is the operating system that presently powers many of the company's mobile devices, including the iPhone, and iPod Touch; it also powered the iPad prior to the introduction of iPadOS in 2019. Wikipedia.
Well, not everything is perfect, not here on earth. So here we have prepared pros and cons of iOS.
Pros:

·       Best performance and optimization.

·       Stability since it is tailored individually for each apple device.

·       Beautiful and Smooth UI.

·       Timely updates.

·       Easier for developer to develop and debug apps.

Cons:

·       Less to none customization.

·       Less flexible.

·       Expensive; both apps and apple devices.

·       Very strict application guidelines for developers.

·       Since it's not open source, no support of custom  roms and kernels for experiments.
 OnePlus's Oxygen OS
The second in the list goes to Oxygen OS by OnePlus. By far Oxygen OS is the fastest and closest to stock experience in android devices. Oxygen OS is what every android user wishes to have in their mobile phones. It offers very simple User Interface with very little, yet significant, customization. The OS feels liquid smooth and fast in the light speed. The UI highly resembles stock android, but offers important features like added gestures, statusbar and launcher customization, gaming and reading mode, App-locker and led customization, which comes really helpful in daily life. Apart from this, the OS provides very fast and snappy performance. Due to this, the users feel fresh and not limited while using OnePlus devices. The looks and features are minimal and thus do not come overwhelming to user. It does not feel gimmick unlike other Chinese Brands who try to copy everything that Apple does.
OnePlus devices are one of the fastest to receive latest android updates. They shift with their software named Hydrogen OS for China or Chinese builds whereas they are known by Oxygen OS everywhere else.
Pros:

·       Very minimal and stock like UI

·       Faster and Snappier performance

·       No Bloatware

Features like:

·       Gesture Support

·       App Locker

·       Parallel mode

Cons:

·       <couldn't find any. Please do tell in comment section below>
Stock Android
Stock Android also goes by the name vanilla or pure android is the most simple and unmodified version of android designed and developed by it's owner Google itself. It is the basic, clean and bloatware free operating system that comes with devices that are powered by Google. It does not have any extra features, apps or mods. The stock android is the most clean, simple and minimal operating system you can ever find. Since it is open source other company use the source codes to modify and mold the android into their preference. The above-mentioned Oxygen OS, Flame OS, EMUI, ColorOS, and all other android operating system are the modified version of android.
Android has been a hub for developers. People who are on other OEMS, skins and UIs have been installing custom roms and kernels to get rid of bloatware and heavy skin on top. There are literally hundreds of custom roms out there by developers who resembles stock android whilst giving extra tons of features. They are all based on Android's Open Source Project.
Pros:

·       Clean and Easy to use UI

·       Fast and snappy

·       No Bloatware

·       Fastest Google updates

·       Supports huge range of devices.

·       Not necessarily hardware dependent.

·       Lots of room for tweaks and customization

Cons:

·       No extra features at all.

·       Stability issues for it has to be compatible for huge range of devices

·       Slow/ fewer major updates except for security ones.

·       Prone to security issues
Samsung One UI
After living quite a time with TouchWiz and experimenting with Samsung Experience, the flagship company has come up with it's One UI. This overhaul of skin over android feels more pleasing, scaled and streamlined. The UI themes everything flat, rounded and minimal. The new animation is sleek and this new OS houses some good features as well. This UI suits to the Samsung's flagships more than the previous one. They radiate that flagship aura. Although, this is a step is right direction let's see how Samsung continues with this.
Pros:

·       Aesthetically pleasing

·       Well organized and minimal

·       Better Animation

·       Faster than its previous UIs

Cons:

·       It's bloated

·       Advertisement

·       Does not support all themes

·       Bad battery to performance ratio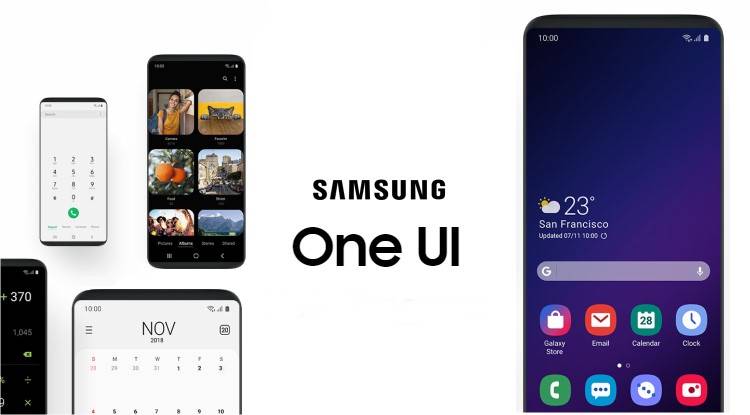 So that was it guys, these are the best Operating System for smartphones out there in market right now. Well, most of you guys may have been disappointed for not putting other OS like MIUI, EMUI, ColorOS, etc but main reason is they are heavily bloated, comes with lots of unnecessary customization, ads and do not feel original. Like, even though you pay bulge of money but it does not feel like you are using a Flagship. The software experience becomes gimmick more than pleasing. But still, at the end it's
What you like?
This lists and comparisons don't even matter if you prefer another OS. Your preference is the end of staircase, period.
Tech enthusiast and a movie fanatic.