Launchers have been there in android market ever since the beginning. From fancy sci-fi launchers to the most minimalistic ones, android launchers are one integral part of experience. A good android launcher can change the way you use your smartphone from the productivity perspective to the aesthetic overview. One of the main things that a launcher brings you is the freshness. Whenever you feel isolated or bored with your smartphone experience, or let's say 'loose interest', I have always found launchers to reassure those things back.



So, hold your heart, we have brought 5 launchers for you to try.
Microsoft Launcher
First launched as 'Arrow Launcher', the Microsoft Launcher is an ever-updating productivity house. It offers a clean and finished look.
The first unique thing is its dock. The app dock in homescreen can be swiped to view the second dock, where you can add your most used apps. It may sound weird but when you get along, it becomes really useful. Below the dock you can customize the quick toggles like brightness slider, WIFI and bluetooth for handy use.
That is not it, Microsoft brings in its Microsoft integration as well. You can add a left feed on your homescreen for news and customized information. You can also add calendars and To-Do list, or sticky notes and they are all synced to you Microsoft account and thus to your windows PC. For example, you can add an event to your calendar and it will be synced over to your PC. Or, you can take a picture and view it on your desktop, or share links between you phone and Microsoft edge. To enhance the experience, Microsoft has also added Cortana Integration which can assist you to even more features. Like on Windows, you can set Bing Daily Wallpaper to get refreshing wallpapers everyday.
The launcher is good in aspects of tweaking and customizing. And a really good app for stability and day-to-day use.
Download- Microsoft Launcher
Lawnchair V2
Lawnchair Launcher is an open-source launcher. It is designed for android fans who love the minimalism of Pixel launcher. Lawnchair launcher provides the looks of a pixel launcher while trying to give extra freedom to users. You can tweak your icons, homescreen grid, app dock, themes and pretty much everything. It has Lawnfeed integration as well for google feeds. If you don't have a pixel phone but want those minimal looks, Lawnchair won't disappoint you.
Download- Lawnchair V2
Niagara Launcher
Niagara Launcher promotes clutter free design and minimalism. It is terribly fast, snappy and fluid. The homescreen is limited with your favorite apps only (up to 8) in a vertical layout. You can use the app drawer for other apps, which are also laid out vertically in an alphabetical manner.
The developers have also acknowledged notifications while maintaining minimalism. Niagara Launcher assimilates notification into your homescreen. The notification is shown alongside the app and be further expanded to see the details and quick replies. Likewise, you can control your music from the homescreen.
In terms of themes and looks. Niagara is not customizable but rather comes with its own good UI. The launcher picks up color from your wallpaper for the adaptive theme or you can apply black or white in-built theme. You can go on to change icons as well. But besides, it has no fancy bells and whistles.
Download- Niagara Launcher
AIO Launcher
On the contrary, AIO launcher is a pole opposite. Where all the launchers are heading towards minimalism and clean look, AIO does things quite opposite, quite differently. AIO discards all the usual icons and throngs all your screen with apps and as much information. The homescreen is filled with the most frequent and recent apps, call logs, calendar and events, messages and weather, battery and ram info. A dialer as well. Yes, a dialer on homescreen. How cool is that? Even though the launcher is crammed up to overflowing, they have also thought of helping us. Yup, they provided a search bar. The launcher is really cool and stands out of the crowd.
Download- AIO Launcher
BaldPhone Launcher
BaldPhone is not a usual launcher. It replaces your phone interface into bigger and simpler form to make it more functional and friendlier.
The developers have stated clearly that the launcher is intended for elderly people and people in need of visual aids. So, if you have parents who aren't familiar to modern interface or people who need visual aids, help them by installing this launcher. It is really simple, helpful and easy to learn.
The launcher is totally free and does not contain ads. The developers made it out of good will to help the community and people, they say.
Download- BaldPhone Launcher
Honorable Mentions
It is perceptible that we can not include all launchers in a list of 5. There are all sorts of launchers for all sorts of functionality to cover. So, we have added an honorable mention for other launchers that are as good and worthy as these.
Icon Packs
It is highly reckoned that you are probably going to use icon packs with your new launcher. Fortuitously, we have got a list of good icon packs you can try on to.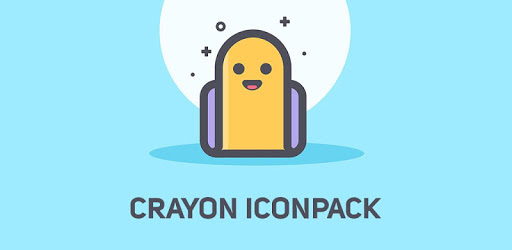 H20 Icon Pack-

here
Delta Icon Pack- here
Ortus Square Icon Pack- here
Oxygen Icon Pack- here
Crayon Icon Pack- here
Nimbbi Icon Pack- here
Darkmatter Icon Pack- here
Paper Icon Pack- here
Pixel Pie Icon Pack- here
Parting Words
So that was it! Thanks for reading down to the end. Be sure to check these apps, they are really cool. If you still haven't developed a tongue for launchers yet, try one of these, maybe you will find a perfect match. Go on now, make your phone all fresh and cool again. Good Luck!
Tech enthusiast and a movie fanatic.