Android Themes & Customization
As far as the customization goes, Android has quite assured its fidelity in fashion and style. Unlike any other operating platforms, you have prodigious mediums through which you can customize your phone, giving it the flares and styles that render your personality and elegance.
If you inhabit a specific environment, you either get admitted to it or get bored out of it. Why bring this? Well, your android home screen is one of them. Most people, presumably, lose interest in their phone after a year or so. Giving a new makeover to your android home screen can resurrect your lost interests, usher a delight upon pressing that power button, consequently, leading you to love your phone more than ever.
We present you the best Android Home Screen Setups you should slap on your phone right away.
Before We Set Off: KLWP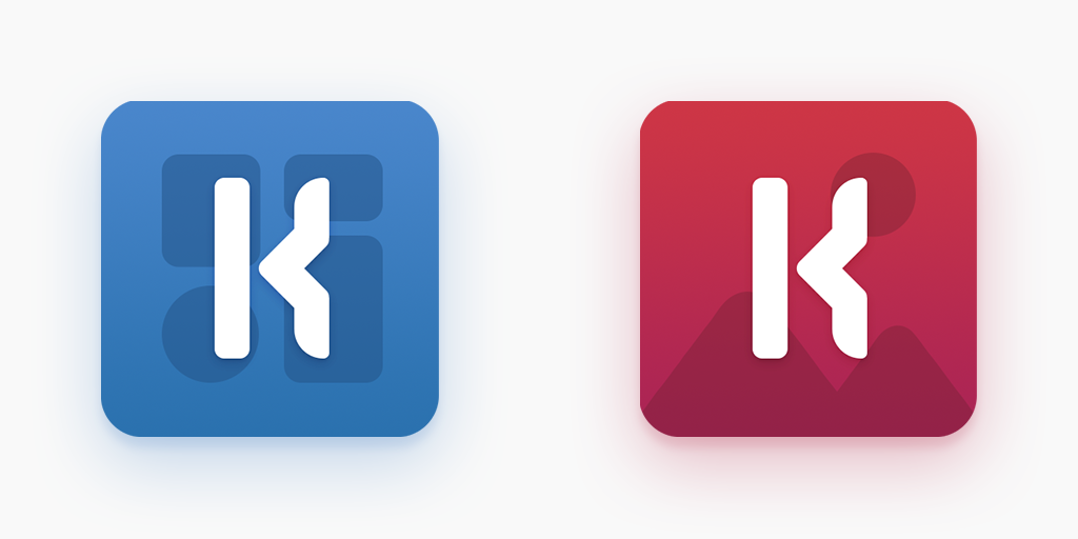 Kustom Live Wallpaper (KWLP) is an app, a tool (specifically), that lets you create and apply a live UI unto your wallpaper. It may sound highly sophisticated, but it's just a series of clicks before you get your theme. All you need to do is download the KLWP Theme Engine. Then download your preferable Themes (through play store) and apply them.
All of the themes featured in this article are KLWP-based, and it is mandatory to install KLWP Theme-Engine before we embark on our adventures of customization.
Download: KLWP Live Wallpaper Maker
1. Random KLWP
The first one to make this list is Random KLWP. It features a modern, materialistic design. Every UI element follow curves around their edges. The screen is decluttered and has enough space within to breathe.
It features three-screen (or tabs per se); Home screen, Calendar and Music respectively. Also, the theme is available in both light and dark mode.
Download: Random KLWP
2. Minimalist Experience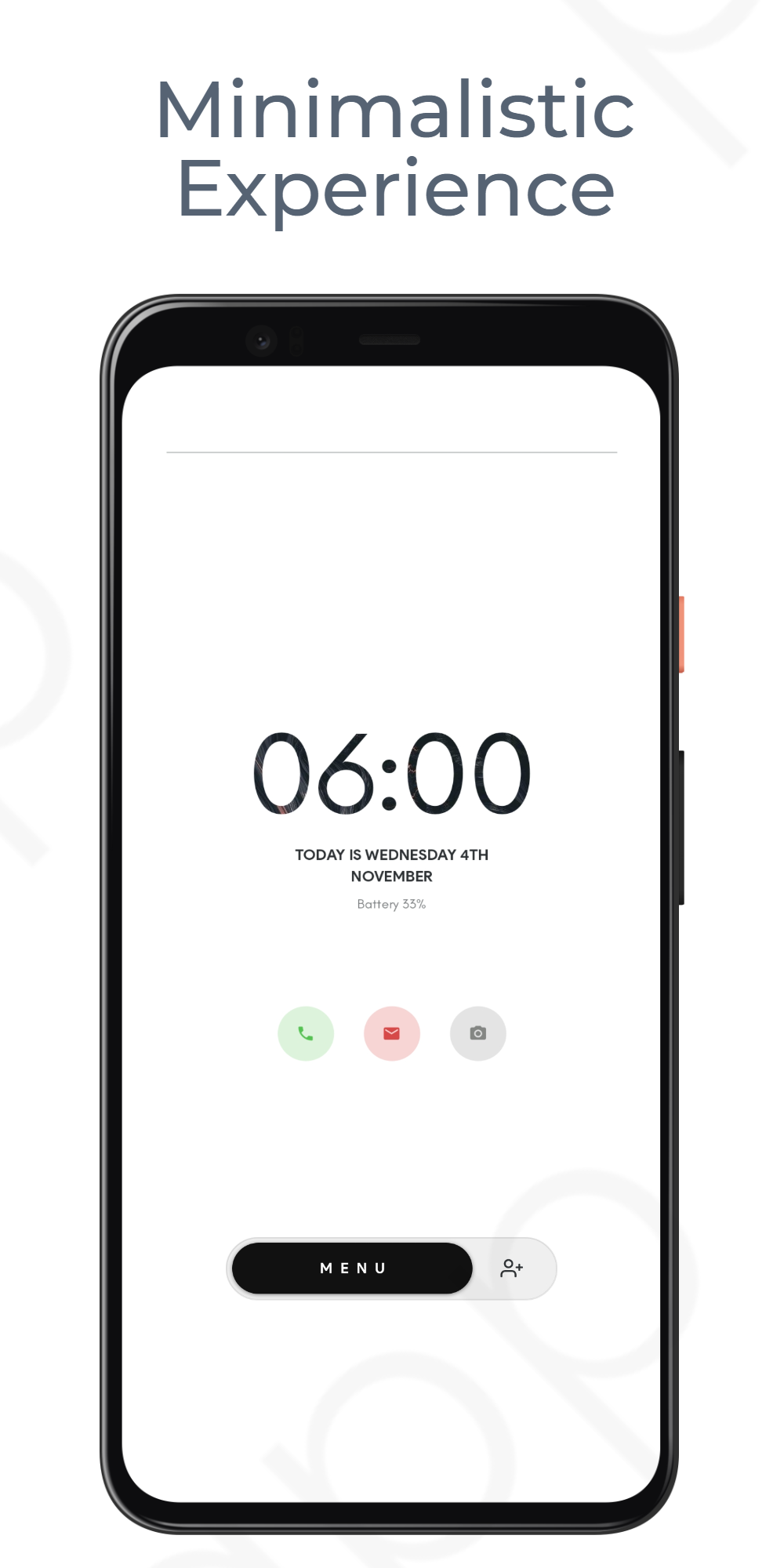 As the name suggests, Minimalist Experience exhibits a clean and minimal design workflow. The primary home screen is efficiently clutter-free, which, in the meantime, is complemented gracefully by the side-menus that follow a blurred motif. The overall vibe of this theme screams modesty.
Download: Minimalist Experience
3. Sleek Home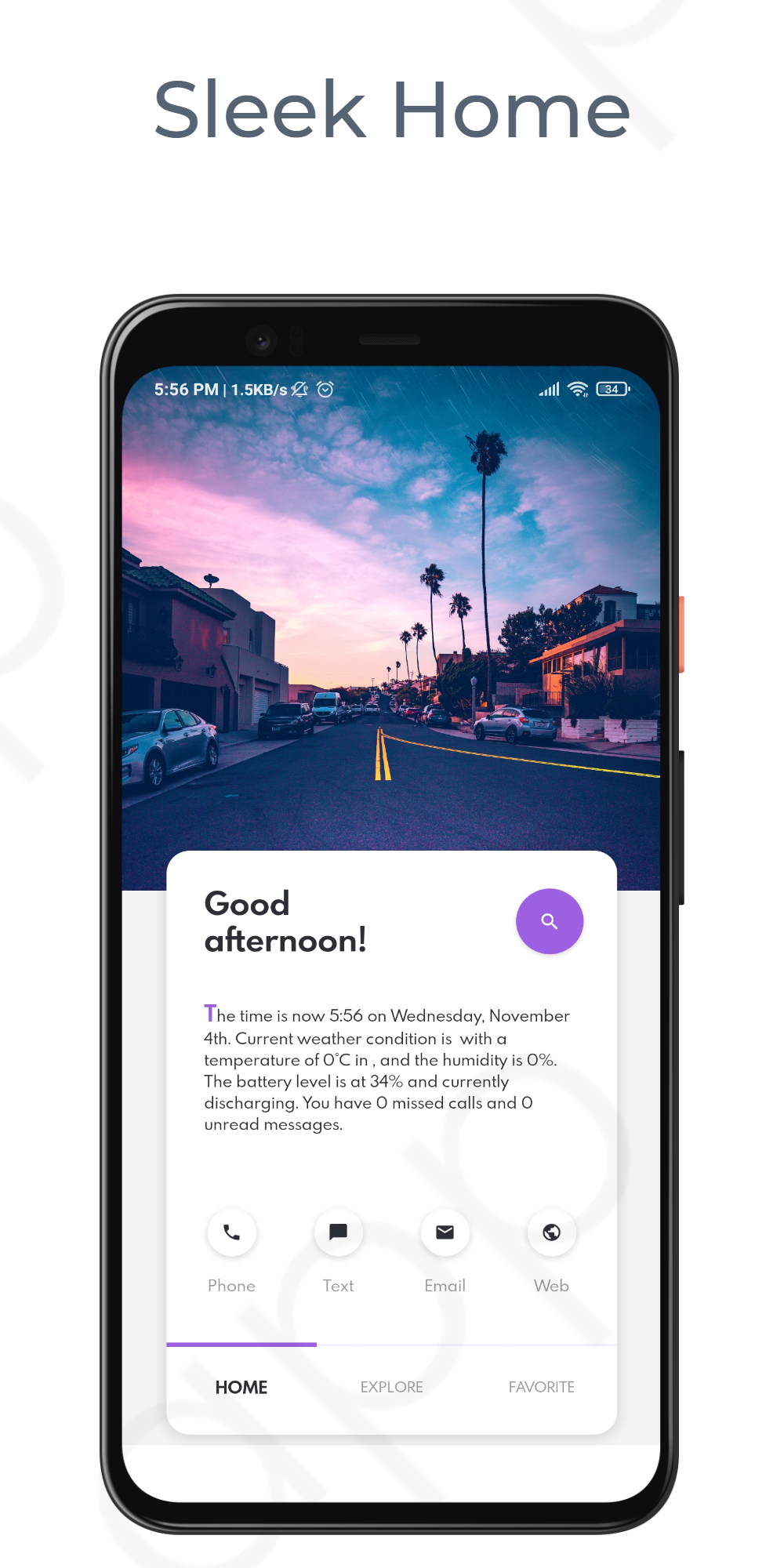 Sleek home is an intuitive, single-page theme; probably falls under an apply & go category. You don't have to fiddle with all the overwhelming bells and whistles. It is as simple as it gets and comes with a clean and enjoyable appearance.
Download: Sleek Home
4. Particle
Particle, for me, is the best home screen setup to feature in this list. Unlike the erstwhile themes, Particle is not a full-fledged theme-app. Therefore, you need to apply it manually.
Steps:
Download the .klwp file
Copy it to Internal → Kustom → Wallpapers
Go to KLWP app
Click on the Sidebar → Load Preset
And you are done. Pretty easy.
Download: Particle (by u/Another_averge_joe)
Wallpaper: Black Pearl by VansDesgin
Icons: Jool Icon Pack
5. Arsenic
If you are looking for an aesthetic, quiet and non-disturbing theme, looking none other than Arsenic. An unstained design that focuses on productivity, Arsenic follows a dark theme with curve icon tiles. It outlines the principle of minimalism that you won't go wrong with.
Be sure to check enable these settings: –
Add 2 pages in home screen.
Enable Wallpaper Scrolling from your launcher settings.
Download: Arsenic (by u/GT-8000)
Fonts: Helvetica and Roboto
Icons: Material and Fontawesome fonticons, rest made with shapes
Parting Words
The above article narrates a brief inventory of Android Themes (out of thousands). I hope it was helpful and accords with your taste.
Tech enthusiast and a movie fanatic.