Have you just gotten a new phone and is it already filled up with a bunch of spooky apps preinstalled? Have you tried long pressing and dragging them up your screen to uninstall? Alas! There isn't any uninstall button. You have no choice; you feel like you are betrayed. Now you have had enough, you come up with all guns blazing- bold, determined and adamant about removing those apps. But it's your new phone, you don't want to root and temper. Disappointed? Don't be! We have got you- here is how you can remove bloatware from MIUI without root.



Bloatware
Bloatware is the software that comes preinstalled and licensed on a device by the manufacturer itself. Most of the times, bloatware is merged as system app; hence the user does not have the administrative privileges to uninstall them. These apps can be useful sometimes but statistics shows otherwise.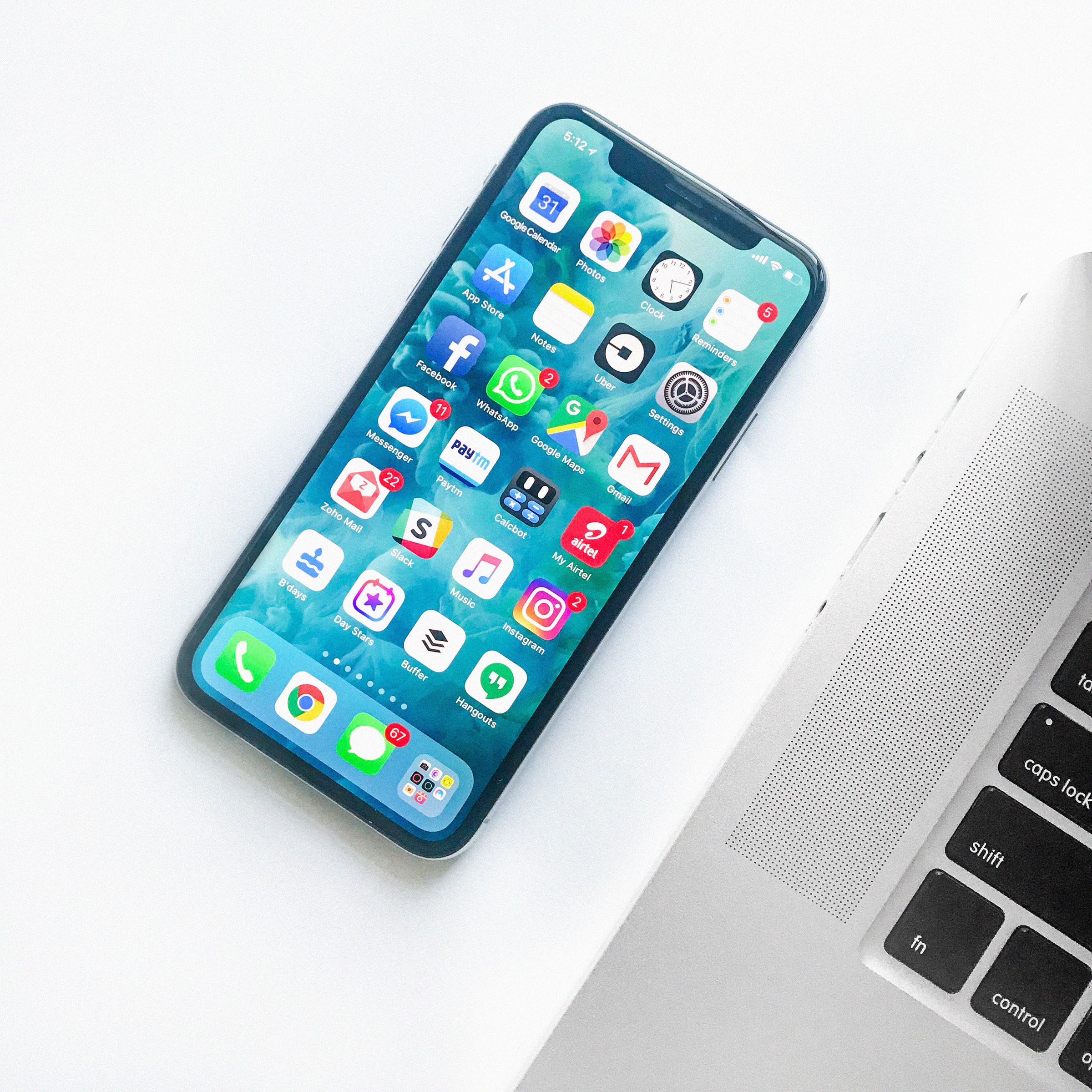 Software vendors often make an agreement to integrate their products into the device's system. These products are often tailored version of their original software. However, most of the time smartphone manufacturers slap apps into their system as per the demographic data. For example: apps like TikTok, Facebook, Instagram and Flipkart come preinstalled in Indian variants because of the demographic data. They are deemed as the most installed apps. Besides, company also add their own apps like browser, calculator, cleaner, documents, etc. as their trademark.
Bloatware occupy exceptional amount of your disk space and memory. Unless you use them, these apps just collide along to form a mound of debris. Moreover, they consume a lot of your battery and display advertisement. Even more- trojan, spyware, trackers and virus. Yes! These apps may be using, modifying or tracking our data under the hood. Just for record, Mi Browser was accused of sending user data report including browser history back into their main server, even in incognito mode. This is just a slight paradigm of what bloatware are pulling off beneath. These preloaded apps do not value your privacy and solitude. It is always better to get rid of them.
How to remove bloatware without root?
Here is a detailed guide on how you can remove bloatwares from your system. This method is only for Xiaomi devices, please do not perform it on other brands.
(While this method is a sure shot, we do not take liability of any damages. Even so, please comment down if you encounter any problem, we will try to help you as much as possible.)
Requirements
Smartphone (with battery > 30%)
A PC
A USB data cable
Steps for Debloating
You have to perform a series of steps; be sure you check every one of them.
Step 1: Enable Developer Option
To enable developer option, go to your device Settings → About Phone. Now, you can see MIUI Version. Tap continuously on it until you get a toast that says 'You are now a developer'.
Step 2: Turn on USB Debugging
To turn USB Debugging on, go to your device Settings → Additional Settings → Developer Option. Locate USB Debugging and toggle it on. (You might get security warnings, just accept them.)
Step 3: Confirmation
Below the USB Debugging, you can see three other options. Check enable Install via USB and check enable USB Debugging (Security Settings). Confirm your options with the screenshot below :-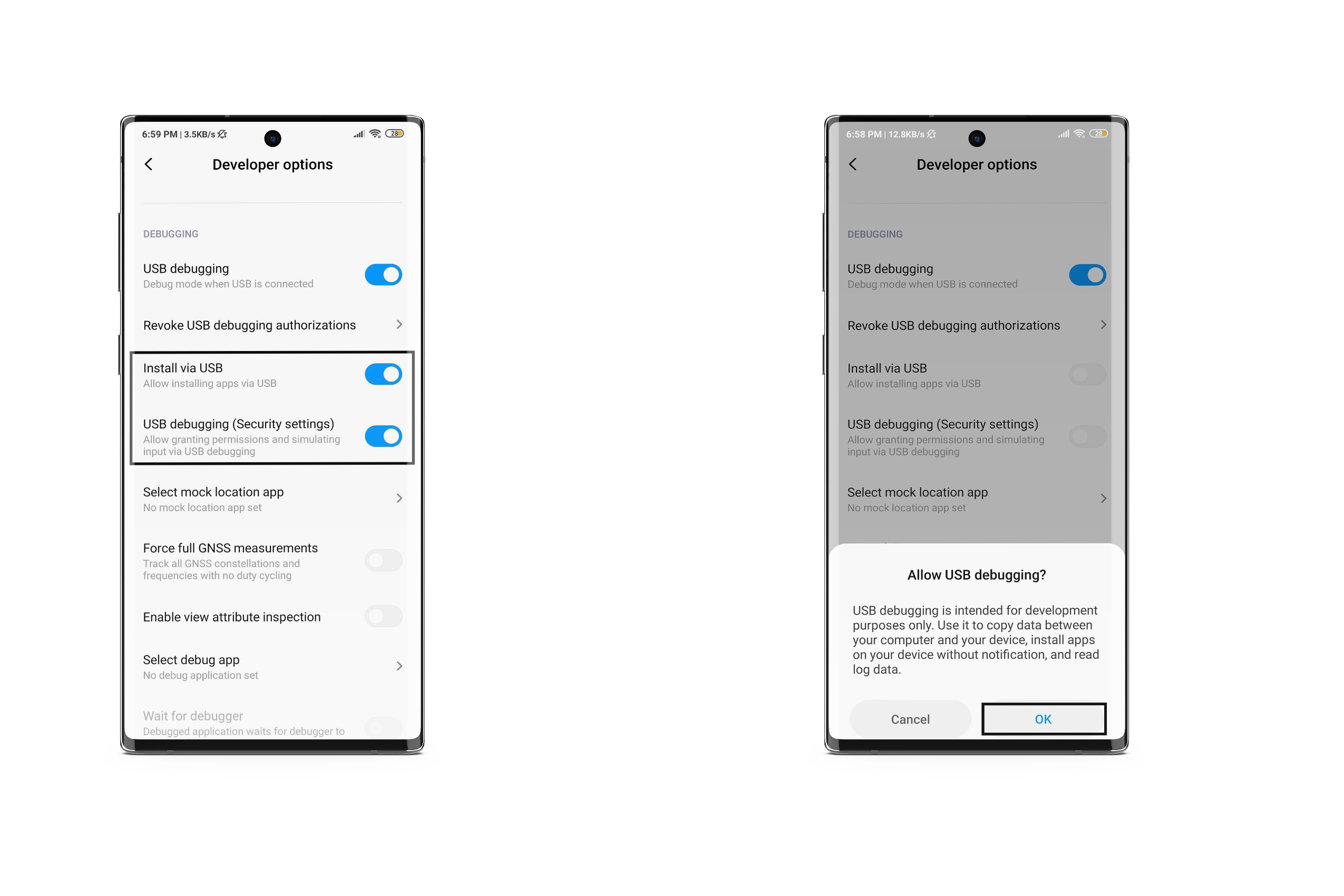 (The steps are similar for MI A-series devices running on Android One. Go to Settings > System > Developer options and enable USB debugging.)
Now that we have enabled necessary settings on our phone, turn your PC on and follow these steps precisely.
Step 4: Downloading Files
Get your PC and download these files accordingly. Don't freak out with their names, they are the easiest.
·        Java SE Development Kit– for Windows, for Mac OS, for Linux
·        Xiaomi ADB/Fastboot Tools– download here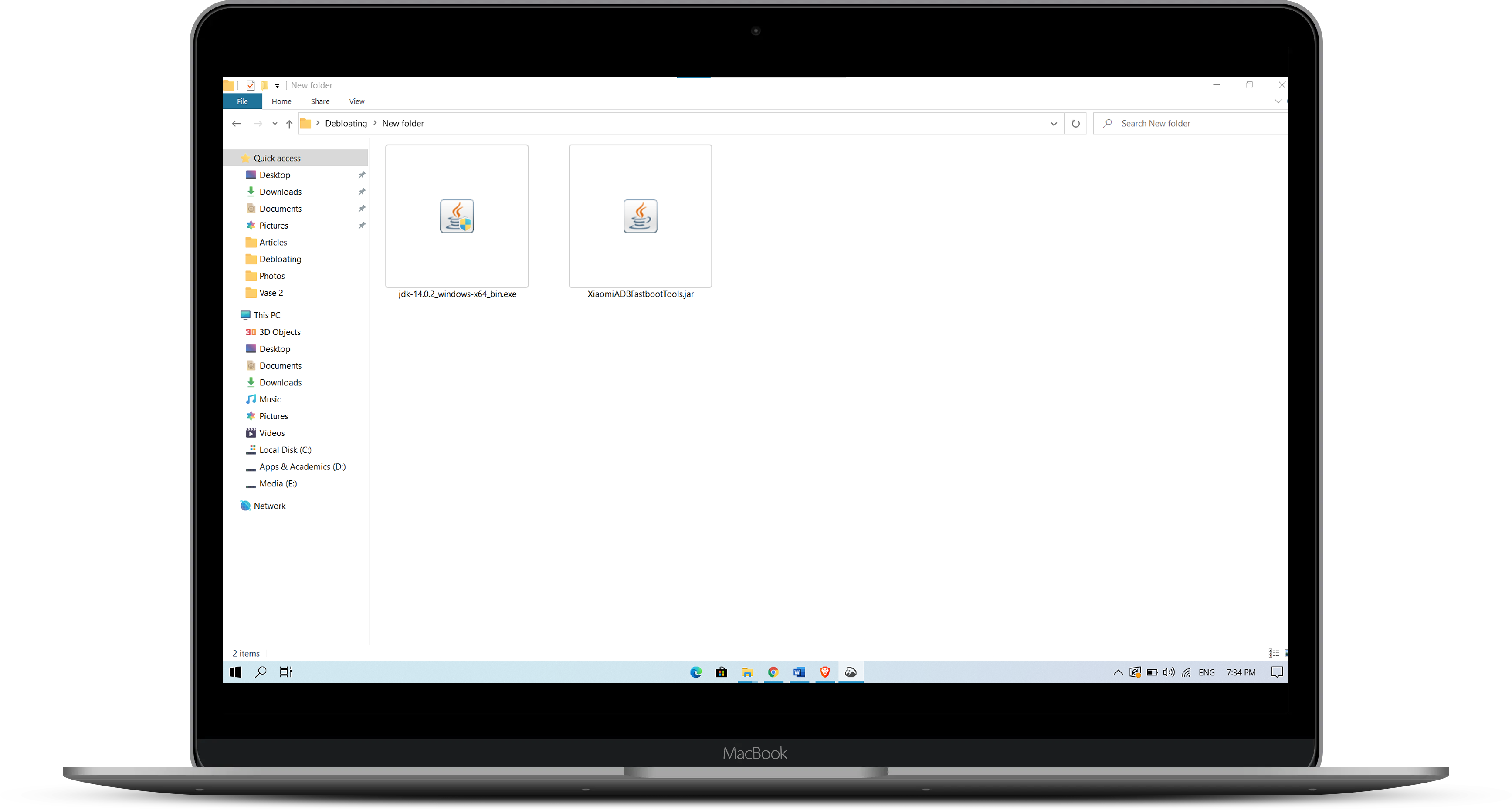 Step 5: Installation
After you have downloaded the above files, store them in one folder. Now install the JDK-14.0.2.exe that we just downloaded.
Step 6: Open .JAR file
Now click on XiaomiADBFastbootTools.jar that we downloaded earlier. Then open it. (Give permissions if it asks). You will see a window like this :-
Step 7: Connect your Phone
After the application is opened, connect your phone to the PC via USB. Check your phone- the device is going to ask for authorization, which you will have to allow.
Then wait for the application to detect your phone. You will see the window like this once it gets detected :-
Step 8: Debloating
After your phone is connected, you will see a list of system apps on the screen. Now, check all the apps you want to uninstall from your phone.
At the bottom, you can see an Uninstall button. Just click on it.
(Do not tamper with other options if you are not familiar.)
Step 9: Restart
Once the uninstallation is complete, safely unplug your USB. Then restart your device.

Parting Words
So, this was how you remove bloatware from Xiaomi devices. If you encounter any problems or issues, do explain it in the comment section below. Share your screenshots if you have to. We are here to help you.
Tech enthusiast and a movie fanatic.