Custom ROMs and flashable modules have been culturally popular amongst the smartphone wizards ever since their inception. And it is, pragmatically, a rising exponential curve as the admiration keeps on sprouting ever and ever. As the terms "Rooting" and "Magisk Modules" have grown household, it has been customary for android users to unlock their bootloader and access the SuperUser permissions once they get fatigued of their stock vendor shell.
Rooting with Magisk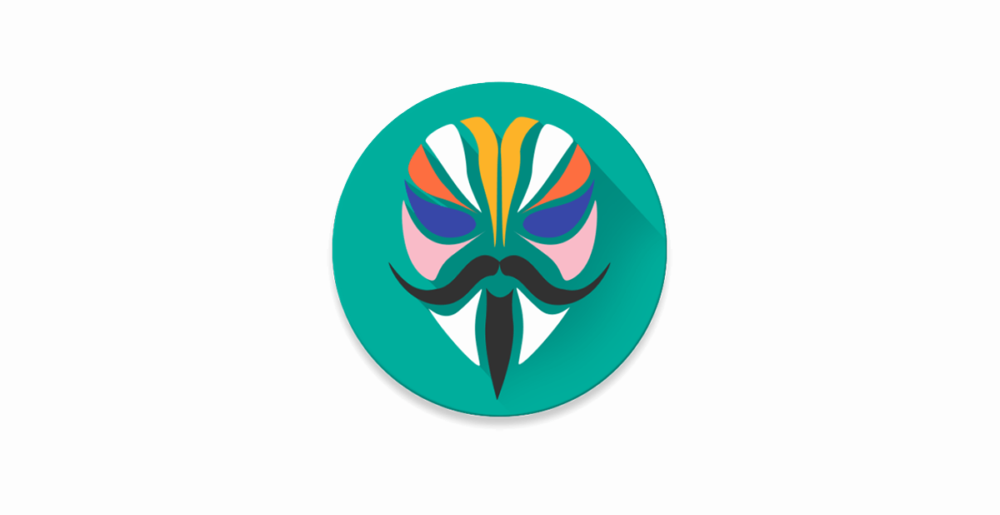 Magisk is a root method. It is, as XDA describes, a systemless root method which allows you to modify your smartphone without actually modifying it. Naturally, when SafetyNet finds a breach in your system – root, for example – it blocks the installation of apps like Google Pay, Netflix, etc. as a safety feature. Although this feature seems crucial at first, it can be a bummer sometimes. However, with magisk, instead of modifying the entire system files, the modifications are stored safely in the boot partition, which helps the system not get detected by Google SafetyNet; thus, offering an obstruction free root-enforcement.
The Vogue of Magisk Modules
One of the main reasons why Magisk got so popular is because of the Magisk Modules. Magisk Manager hallmarks an integrated repository which attributes an extensive list of installable modules. These modules serve various modifications that anybody can install. This oddity of Magisk became so seamless that it curtailed the efficacy of Xposed Modules; and so on to diminish its adulation amongst the new users.
Best Magisk Modules You Need to Install
There are hundreds of Magisk modules, each serving a specific purpose. This is an update to our earlier post, featuring the best Magisk modules you need to install. Let's get started.
BEWARE: We do not take account of any probable damage done to your smartphone due to these magisk modules. Please follow the right information through the official sources. All downloads are available in official magisk manager app.
Vendor apps are those applications that are exclusively available in specific devices only. E.g., OnePlus launcher in OxygenOS, Samsung Gallery in One UI, etc. These apps are not available in the Play Store and can neither be installed in other devices. However, Xmlpack enables a user to download, install and launch vendor applications seamlessly through the Play Store.
Links: XDA, Repository
Energized Protection works with the motive to make Internet wider and annoyance free. This module effectively removes adware, pornware and malware from your system.
The Energized System collects a list of domains that serve ads, tracking scripts and malware. It then creates a host file that prevents your system from connecting to them.
It is quite tricky to install, so it is suggested that you read the instructions.
Sony Xperia Music Player features a very intuitive user interface and a lovely design; it is functional and straightforward to make it as your default music player. Features like album data, built-in equalizer and Xloud brand it even more utilitarian. Through this module, you can install Xperia Music app and have it routinely updated through Play Store in any of your phone.
Links: XDA, Repository
Previously known as Bromite Systemless WebView, this Magisk module offers you to choose and install from an alternative list of WebViews that are faster and more privacy-friendly than your day-to-day browsers. These WebViews are de-googled and have features like DNS-over-HTTPS for more private data routing. They are equipped with adblockers by default and work to lessen your internet fingerprints. Bromite aims at reducing leaked information, and in some cases, it randomizes high-entropy measured values to prevent precise fingerprinting.
It is a simple flash and forget magisk module which improves your kernel management for improved performance and battery. It uses algorithms to apply optimal settings between battery and performance for your device. NFS Injector improves your overall experience. It specifically enhances PUBG performance along with other games.
Links: XDA, Repository
G-visual Mod inheres a list of quirky visual customisations that can be manoeuvred to remodel your typical android looks. It comprises numerous UI customisations like radius variation, pill gesture modification and status customisation that can be employed to create your own tailored experience.
Links: Repository
Magisk Manager for Recovery Mode
It is not always sure that magisk module will run compatibly on your device, for unfortunately if you have experienced, it can act weird. Wrong magisk modules at the wrong time can cause severe problems like boot loops wherein your only solution is either to get rid of faulty modules or to factory reset your smartphone, which is not quite optimal all the time. Acknowledging it, Magisk Manager for Recovery Mode saves you from any of such misfortunate events with its menu of comprehensive features like Automatically fix magisk.img (e2fsck -fy), List of installed modules, Toggle, Core only mode, Magic mount, Disable installed module, Remove installed module, and so on.
Links: XDA, Repository
Google Dialer is Google's official phone calling app exclusive to Pixel phones only (or phones with stock android). It hallmarks features like spam protection, extensive caller ID, Screen unknown callers, etc. With Google Dialer Framework, one can directly download Google Dialer from Play Store and get future updates officially.
Links: XDA, Repository
This magisk module simply enables call recording in your phone. If you receive lots of calls or you need to keep track of every calls, this addon is really helpful. It automatically records call once it is answered. If you are on Android 9 pie or higher, you can record calls from both sides.
BootAMoji Switcher is a magisk module that lets you switch your default boot-animation, shutdown animation and emoji-pack to the ones that are available in its package. But, as the module installation is based on CUI (Character User Interface), you cannot however see what they look like before actually installing them.
Links: XDA, Repository
Viper4Android is, hands down, the most powerful audio equalizer for smartphones. You can tweak every aspect of audio as per your acquired taste, and get the output in your music. If you are an audiophile, Viper4Android FX will certainly enhance your audio-experience.
With this app you can install or create audio profiles. If you are having a hard time equalizing, you can just choose the best audio profile from link below and install it.
---
Read our previous Magisk Modules list:
Tech enthusiast and a movie fanatic.