In-Display fingerprint sensors are pretty fascinating. Almost every major android flagship has an in-display fingerprint sensor now days. But have you ever imagined how do these fingerprint sensors actually work? Well today let's find out.
Unlike software face unlock, the in-display fingerprint sensor is a more secure way of unlocking your phone, approve payments, etc. In-Display fingerprint sensors are kind of a standard these days (at least in flagship phones).
In-Display Fingerprint Sensors
We have two iterations of this Bio-metric-method. The first one is Optical fingerprint sensor and the other is Ultrasonic fingerprint sensor. These sensors are based right below your display and are found only on OLED displays for now.
Let us talk about these two technologies one by one.
In-Display Optical Sensor
The optical fingerprint sensor, basically, works by first capturing an optical image of your fingerprint. It then uses its binaries to detect the uniqueness of your digit – the ridges and plains which are analyzed by the lightest and darkest areas of your fingerprint image.
First, your finger is welcomed with the bright beam of light through display pixels. Then the sensor captures a high-resolution image with very high contrast than a normal camera. You may question, why was my finger was welcomed? Well, obviously it's flat dark when you place your finger over the screen. That is why the Fingerprint sensor has small LEDs to flash light – through the gap of your pixels – in order to capture a bright detailed image of your fingerprint. This image is then processed to record every information from your fingerprint, to match it next time when you try to unlock your device. (Quantum Matcher™ – it's the algorithm used for verifying your fingerprint)
The Optical Fingerprint Sensor was first developed under Synaptics Clear Id with Vivo X20 Plus UD. Which was then used by other named brands like Oneplus/Oppo, Xiaomi, Huawei, etc.
In-Display Ultrasonic Sensor
Unlike the optical sensor, this sensor uses the ultrasonic waves to capture your fingerprint. Ultrasonic sensor uses in-audible sound waves that travel through the display to map a 3D model of your fingerprint.
The sensor comprises both the transmitter and a receiver. First, the transmitter transmits high-frequency waves (ultrasonic waves) through the display. Some of these waves are absorbed while some bounces back from the ridges, pores and plains of your fingertip. The receiver receives bounced back waves. The sensor then calculates the intensity of these received waves and thus creates a highly detailed 3d map of your fingerprint. Yeah, sounds like one those Tony Stark's tech in Marvel movies. Spoilers.
Qualcomm announced its 3D Ultrasonic sensor with Sense Id in late December. It was then first incorporated with Samsung Galaxy S10 and S10 plus. It is more secured than Optical In-Display sensor, more accurate and can even work with wet/watery hands. On the downside, it is comparatively slower and is more expensive.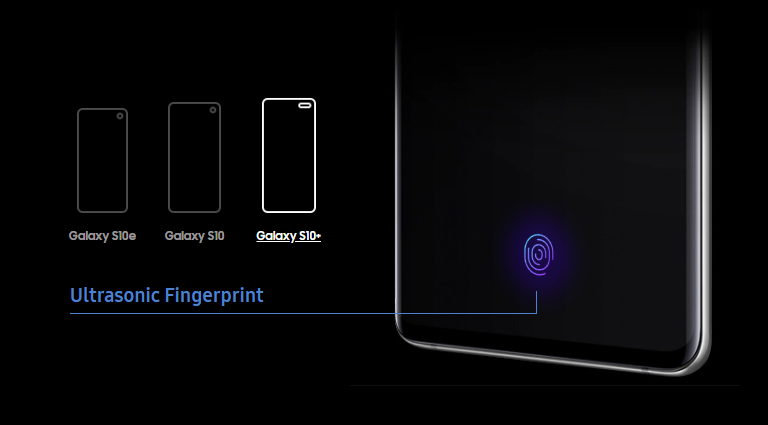 Well, it is probably us getting high with technology. But if you ask me, I am okay with the good ol' capacitive fingerprint sensor. They are far more reliable, convenient and less expensive. They also have the pulse sensor, which both above lack. But yeah, let's hope this technology gets even better and reliable. This holds a good future to be honest.
Tech enthusiast and a movie fanatic.