Overview
We might all be aware that Xiaomi is an eminence in the smartphone business; however, most of us often forget that it is an equally proficient brand in lifestyle and home electronics. Apart from smartphones, Xiaomi encompasses a wide gamut of products spanning from bag, shoes, and toothbrush to smartphone, wearables, and home appliances in its portfolio.
Extending its consumer electronics catalog, Xiaomi has recently launched a new e-reader: Xiaomi MI Reader Pro. The successor to Xiaomi MI reader, the pro variant competes directly with the higher-end e-readers like the Kindle Oasis and Kobo Libra h20, both in terms of price and features. Let us inspect what specifications it puts forward:
Design & Display
MI Reader Pro waves a 7.8inch e-paper display. The display panel is Carta HD by E Ink and has a resolution of 1872 x 1404 with a pixel density of 300 PPI. It weighs about 251gm and has a thickness of 7mm. It is quite massive compared to its counterparts and comes in black variant only.
E-paper display, unlike the regular ones, mimics the appearance of ordinary ink on paper. While other displays emit light continuously, e-paper reflects the contents on screen as if they were printed on paper directly. Thus, the content on the e-paper remains there even without electricity and consumes power only when it is changing. Therefore, it possesses no harm to your eyes and you can run into a prolonged reading session without much eye-strain.
Xiaomi MI Reader Pro has a 24-stage lighting to adjust the brightness and offers multiple color tones which can be tuned from warmer-tones to cooler-tones as per your reading environment.
Features & Specifications
Under the hood, MI Reader Pro is powered by an unspecified quad-core processor. It comes with 2GB of RAM and 32GB of internal storage and is equipped with a custom UI based on Android Oreo. It also has an EPDC (Electronic Paper Display Controller) for smooth page turning and lower power consumption.
The e-reader comes with essential Chinese apps like Baidu and WeChat Reading. Meanwhile, you can install other apps through its app store.
Voice Assistant: Xiaomi has implemented its own Xiao AI for voice functionalities in MI Reader Pro. Therefore, it supports voice reading. It can also be utilized to make browsing faster and easier; much more efficient than slower type-input.
Sharing: MI Reader Pro is integrated with Baidu Cloud for book sharing. Alternatively, you can used WLAN, USB or Bluetooth 5.0 as well.
File Formats: MI Reader Pro supports various file formats including .txt, .epub, .pdf, .xlsx, .ppt, and .doc.
Youth Mode: In order to protect the healthy growth of young people, the reader has specially launched a youth mode. Under this mode, some functions will not be open to use. A selected batch of educational and knowledge content will be presented in the bookstore for users in the youth mode read.
Battery & Charging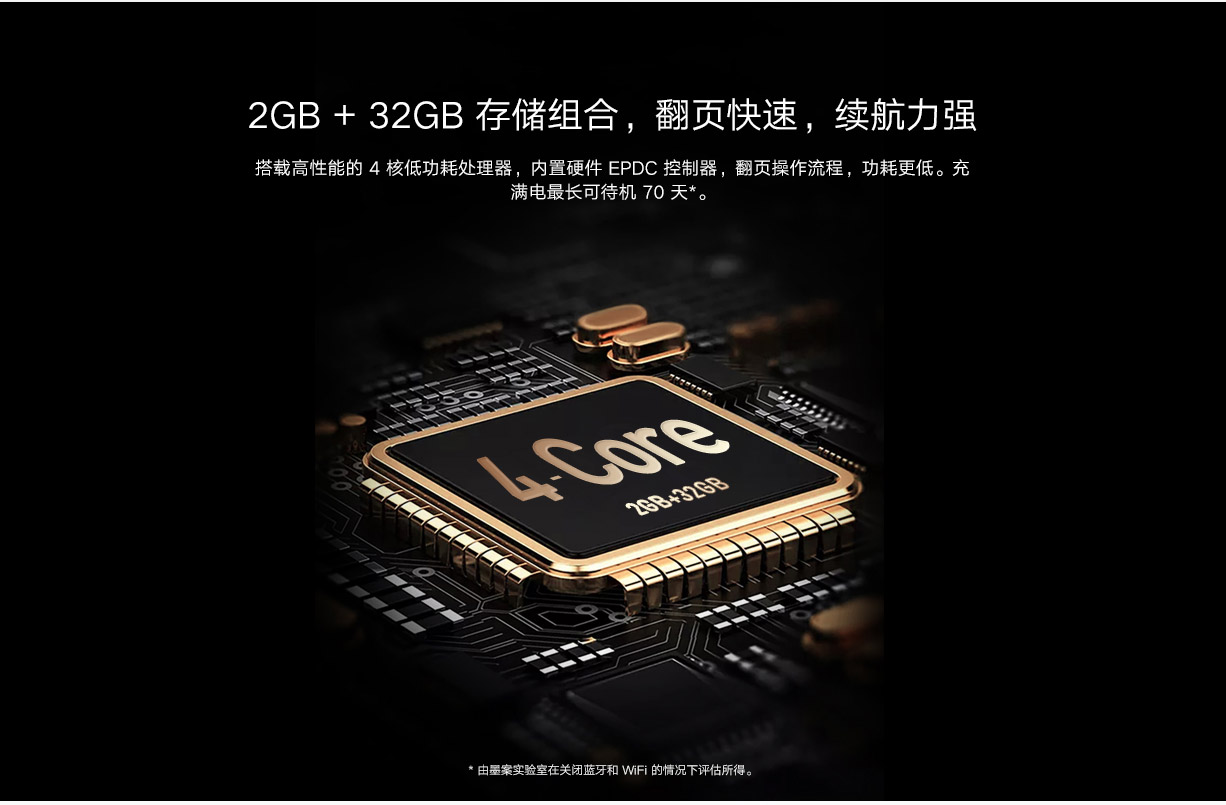 Moving on, MI Reader Pro houses a 3,200mAh battery which supports 10W charging through a USB-C port. Xiaomi claims that a single full-charge can yield up to 70 days of standby-time in Mi Reader Pro.
Price & Availability
Since it isn't a global launch, MI eBook Reader Pro is available for pre-order in China only. It is priced at 1,099 Yuan and can be ordered from Xiaomi's own website or their crowdfunding platform Youpin.
| | | |
| --- | --- | --- |
|   | Price | Expected Price |
| Mi Reader Pro |             1,099 Yuan | Rs. 12,350 (US $165) |
Tech enthusiast and a movie fanatic.